4 tags
What Matters Most Today...
For those of you who that will be voting today for Mitt Romney, I need to ask you for an important favor…. This morning, before you go vote, do something for me: Call your mother. Call your wife. Call your daughter. Call your sister. Call them and please let them know that while you supposedly love them, you just don't think they're intelligent enough or worldly enough to make decisions about...
3 tags
3 tags
The End of the Madness
Well, well, well…  For a game that seemed to lack ANY semblance of drama in the first half, and much of the second half, Kansas decided to really make it a game down the stretch.  And when you include the spread, we DEFINITELY had a barn-burner tonight… I hope you had a chance to watch some of the championship game tonight, because you got to see a great team put on a show for about...
4 tags
2 tags
Most Painful Year Ever?
Clearly, I'm not that old.  And I don't really have the best memory ever.  But this sure feels like the most painful year to be a Cowboy fan that I can possibly remember… It would be FAR less painful if they were 0-13.  That I can assure you.  It would probably even be FAR less painful if they were something like 4-9 instead of the 7-6 that they are.  There's something...
5 tags
Nearly Perfect Sports Weekend?
It was a rare amount of success for my sports teams this weekend, something that I'm sure hasn't happened in many, many years…  I haven't actually figured out when the last time this happened was, but it may have been over a decade ago… UVA Football won. UVA Basketball won. The Cowboys won. The Flyers won. The Redskins, Eagles, and Giants all lost. Maryland Football...
2 tags
3 tags
He Taught Many What HIV Meant...
It's a shame that on this pretty significant anniversary, the sports news world is so distracted by the unbelievably sickening news out of Happy Valley.  It's a shame that the despicable acts of a few sports egos overshadow a pretty remarkable act by one of the biggest sports personalities of all time.  It's a shame that the ugly, as always, has to overshadow the good…...
1 tag
3 tags
What a Game 6...
It's frieking late, but I had to write some thoughts on this incredible Game 6 that just ended… For as ugly as the game started with all of the errors and stupid plays, it finished in some beautiful, beautiful fashion with some of the most clutch hitting we've seen in a World Series in years Was pretty nice to see the local kid Freese do so much of the work in the 9th and hit...
1 tag
2 tags
25 years ago today...
…a young man named Mookie hit a little dribbler down the first base line in the 9th inning of Game 6 of the World Series.  1st-basemen Bill Buckner didn't get his glove down far enough and it went through his legs.  Ray Knight scored.  The Mets evened the series at 3.  Game 7 went to the Mets. Happy Mookie-Buckner Day!
2 tags
Dr. K
I watched the E:60 segment on Doc Gooden and his never-ending struggles tonight and it made me pretty nostalgic for those times when he was a flat-out rockstar.  It's been a lot of years since then.  A lot of years filled with continued problems with drugs, with the law, with his demons.  But interestingly, he still seems to be a pretty sympathetic character.  He seems like the kind of guy...
1 tag
Why Hockey Fights are NOT a "Part of the Game"
It's hockey season again.  Which means it's time to start rooting for the bad mustaches, the unpronounceable names, and for the team that's finally back home in Winnipeg.  It's time to see if the Flyers' plan of getting rid of all their goal scorers and signing a really expensive goalie will change their fortune.  (So far, so good. Knock on wood.)  It's time to...
4 tags
Nearly a flat out perfect weekend...
With only one tiny exception, I had a nearly perfect weekend.  And, for that, I can give thanks to the girl, the boy, the weather, Merrifield Garden Center, the Arlington County Fire Department, Duncan Hines, and the UVA football team. Let's start with the boy and the Fire Department…  Seems like a bad combo, right?  Well, thankfully not…  This was the weekend that the fire...
1 tag
MLB is still killing itself for the future...
As you may recall from October of last year, I am pretty crazy over Baseball's insistence on starting playoff games so late in the evening, ENSURING that kids under the age of 15 or so will never see a single LCS or World Series game end.  And I wanted to bring it up today because we've got some pretty amazing that this is happening… FOX released their audience statistics for...
2 tags
One of these is not quite like the other...
In a story about Albert Pujols' stellar postseason slugging percentage, ESPN.com showed the following list to compare him to the other "giants" he is now in the conversation with… Ummm.  Someone stands out on this list of "giants", don't you think? Good to see Nails getting the credit he "deserves" somewhere other than a court of law these...
2 tags
RIP Steve "Edison Franklin" Jobs
So, it seems appropriate that after a long layoff from this blog, to come back to action in the same way I disappeared…  noting how the whole world stops to pay attention to visionaries. Steve Jobs died today, and once again, ESPN called this out on their homepage.  And while I was slightly curious about them doing this for his resignation back in August, it certainly seems appropriate to...
2 tags
2 tags
A Wahoo Debut
I would be remiss in not mentioning the Major League Baseball debut of former UVA pitcher Michael Schwimer yesterday for the Phillies.  Despite giving up a game-tying home run to the first batter he faced (and therefore getting a blown save), Schwimer had a pretty good outing: 3 innings pitched and 4 strikeouts, giving up only 2 hits.  I think he'll take that moving forward… Welcome...
1 tag
UVA Alums in Action
In our latest edition of "what did UVA alumni do last night in the world of sports", we turn our spotlight on Ryan Zimmerman and Thomas Jones… Zimmy hit his 8th career walk-off home run in his first 7 seasons of baseball, and is the first in major league history to do that.  And last night wasn't just any walk-off home run.  First, it came against the Phillies and capped a...
1 tag
Goodell Gets it Wrong... Yet Again.
For about the 50th time in his short tenure as NFL Commissioner, I forcefully disagree with a punishment decision that Roger Goodell has made…  Thankfully, it seems I'm not alone on this one, which is good for the state of humanity. Here's the back-story… Terrelle Pryor, the former Ohio State star quarterback who was ruled ineligible to play for OSU due to taking some...
1 tag
Ziggy & Jamie Lee
For some inexplicable reason, the last two tracks on the actually-quite-entertaining Ziggy Marley kids CD that the boy enjoys are spoken-word poems read by Jamie Lee Curtis.  I've got no idea of the connection between Ziggy and Jamie Lee or why he thought he needed to end his upbeat CD with two poems that totally zap the energy from the room, but they're there… Does Jamie Lee...
2 tags
Dumb and Dumber-er
Wow…  Only the Bengals can out-dumb the Redskins… How's this for a nugget from the past… "If the Bengals want to change their stance [on Carson Palmer], teams would be interested. But for the time being, they're not budging. Keep in mind, a few years ago, the Bengals turned down two first-round picks for Ochocinco from the Washington Redskins. They waited, and...
2 tags
Streak bustin...
Found a great stat on the outcome of the Mets game last night… As a recap, the Mets scored 3 in the bottom of the 9th to beat the Padres who were up 8-6 heading into the 9th.  This, as a side note, was on the same day they put their two top hitters, Jose Reyes and Daniel Murphy, on the disabled list.  So it was a nice win on an otherwise down day… But, did you know… ...
2 tags
Different Stripes?
Just saw a sign of a different Tiger, to say the least… I'm watching the first round of Tiger's return to golf at the Bridgestone (a tournament he's won 7 times, mind you).  His round is going pretty good so far.  9 holes.  9 pars.  2 great par saves.  Not exactly stellar, but far from bad.  All things considered, a great start to what is hopefully a real comeback.  And as...
1 tag
3 tags
Sunday Stories
It turned about to be quite a Sunday of sports…  It didn't exactly have all of the endings I may have been rooting for, but it certainly didn't lack for action, excitement, and drama… British Open The day started with the final round of the British Open golf tournament from Royal St. Georges in the fantastically named city of "Sandwich", England.  Who...
1 tag
Not QUITE an "All-Star" Evening...
There has been some serious excitement in the family in the last 24 hours, but as it is not quite public knowledge yet, and it is certainly not my news to share first, I will refrain from sharing.  For now. Instead, I will expound on what irked me in last night's All-Star Game.  What, you thought I was just going to let this one slip by with no commentary?  Please. I will leave my two...
1 tag
Home Run Derby Fixes
I'm a sucker for the Home Run Derby.  I watch it every year and actually tend to enjoy it every year.  It's hard not to enjoy these mammoth men drubbing those poor little balls deep into the stands.  But as I'm sure you know if you've also seen it recently, it has a tendency to be a bit frustrating to watch at times.  The announcing can gets annoying, it has a tendency to...
1 tag
2 tags
Fresh Memories
John Mackey, the Hall of Fame Tight End, died yesterday.  He played for the Colts and the Chargers during the '60s and '70s.  And while I clearly never saw him play, and really couldn't suggest I know much about him, I've certainly seen that video of him breaking at least 8 tackles against the Lions to score quite an amazing touchdown. But that's not really why John...
1 tag
2 tags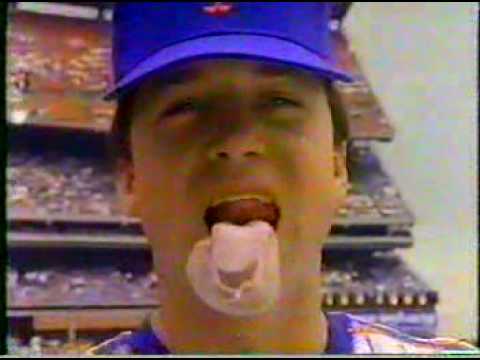 2 tags
Another Great Song, Another Sad Day...
Since I'm clearly a sucker for a great song, and clearly in the habit of writing my own version of obituaries for the dead songwriters of these great songs, we've got another to honor… Yesterday, at age 84, Ruth Roberts died.  Don't know who she is?  Don't worry, you're not alone… But she wrote another song near and dear to my heart, none other than...
2 tags
Time for a mini celebration?
So, for only the 2nd time all season (and the first since April 6th), the Mets climbed above .500 last night.  They had gotten back to .500 3 other times (at 4-4, 22-22, and 34-34), but managed to lose right after that each time.  They're now sporting a 40-39 record and managed to even move a half game above the Nats for 3rd place in the NL East. I'm not sure celebrating being 1...
1 tag
4 tags
Welcome to the fold, baseball
For the second time in the last 3 years, the UVA Baseball team made it to the College World Series in Omaha.  But unlike 2009, they made it to the Final 4 this year, needing only to avenge their loss against South Carolina to meet Florida for the national championship.  Sadly, it was not to be… And I was (and am) absolutely, 100% crushed. It was not so much that they lost, it was how they...
1 tag
One Golden Song
I'm sorry little bro… The man who wrote the theme song to The Golden Girls, Andrew Gold, died on Friday. (read about it)  While he may have had some other hits, "Thank You For Being a Friend" was his crown jewel.  At least to us… My brother happened to love that show.  I happened to love that theme song.  It's certainly a sad, sad day. Listen and love:...
3 tags
Big Week for UVA. Huge.
It has been quite a week for UVA sports, and specifically baseball and lacrosse…  (And for the purposes of this post, I'll be stretching the definition of "week" to be 9 days.  Deal with it.  I'm the author.  Consider it a "baker's week".) Sunday, May 29th It all started last Sunday as the UVA baseball team rolled through the ACC Tournament to take...
4 tags
33
I turned 33 today. By most accounts, 33 is a pretty generic, relatively insignificant age to be.  There are no "names" for the day, no new permissions to get.  You're still closer to 30 than you are to 40.  You're still closer to 20 than you are to 50.  Not really a bad place to be, but also your last year in your "early thirties".  I would imagine most people...
2 tags
A Sad Day in Philadelphia...
Mrs. Huxtable died this week.  No, not Claire.  Anna.  Cliff's Mom.  Tears were shed.  Songs were sung.  Shirts were made.  Games were played. Could you imagine this funeral?  It would've possibly been the greatest funeral of all time. The family would've been there, of course, and they wouldn't be a day older than 1985.  Rudy would be about 8, and while giggling through...
1 tag
The NBA: Where Nothing Happens (Before 9, that...
Here we are on a relatively slow spring Sunday in sports…  The "big" activities of the day were a mid-level golf tournament, some interleague baseball games, Game 4 between the Canucks and Sharks in the NHL, and the collegiate lacrosse Elite 8.  Not exactly your "must-see" sports TV.  The perfect day for the sport with the biggest names in action to take control,...
2 tags
2 tags
NBA: National Bagel Association
So, as I do every week, I wrote my announcement email to my team at the office this morning that the Friday Bagels had arrived.  Organizing bagels is arguably the most important thing I do here at work, by far.  I'm not sure whether that's a sad thing or an awesome thing… My emails tend to take on some kind of flavor (pun intended) - current events, pop-culture, sports,...
2 tags
An Embarrassing End
This afternoon was an embarrassing end to the latest incarnation of the Lakers as a powerhouse and to the latest chapter in Phil Jackson's coaching career.  And unless you are a Mavericks fan or a Laker-hater, it was pretty hard to watch.  And I bet even some of those audiences found it to be a sad way to watch Phil go out… After blowing yet another game that they could have won on...
3 tags
Just Show It Already
I had the pleasure of going to the Nats-Mets game last night at Nationals Park.  And yes, I can hear you laughing at me referring to a game between these two losers as a "pleasure".  But thanks to Teddy Ballgame, we had great seats that featured a roof (which was important with the tornadoes in the area) and we had a great parking spot.  And to top it off the Mets actually won an...
1 tag
1 tag
1 tag
Charl in Charge
If you missed it, today was an amazing day of golf at the Masters.  I'm not sure I'm qualified (or ready) to call it the most amazing Sunday, as there have been quite a number of fantastic final rounds at this tournament, but it had to be one of the craziest and most interesting ever.  Yes, I definitely mean ever. At least 10 dudes had an absolute serious chance to win the tournament...